Stunning Concrete Pieces for Exceptional Spaces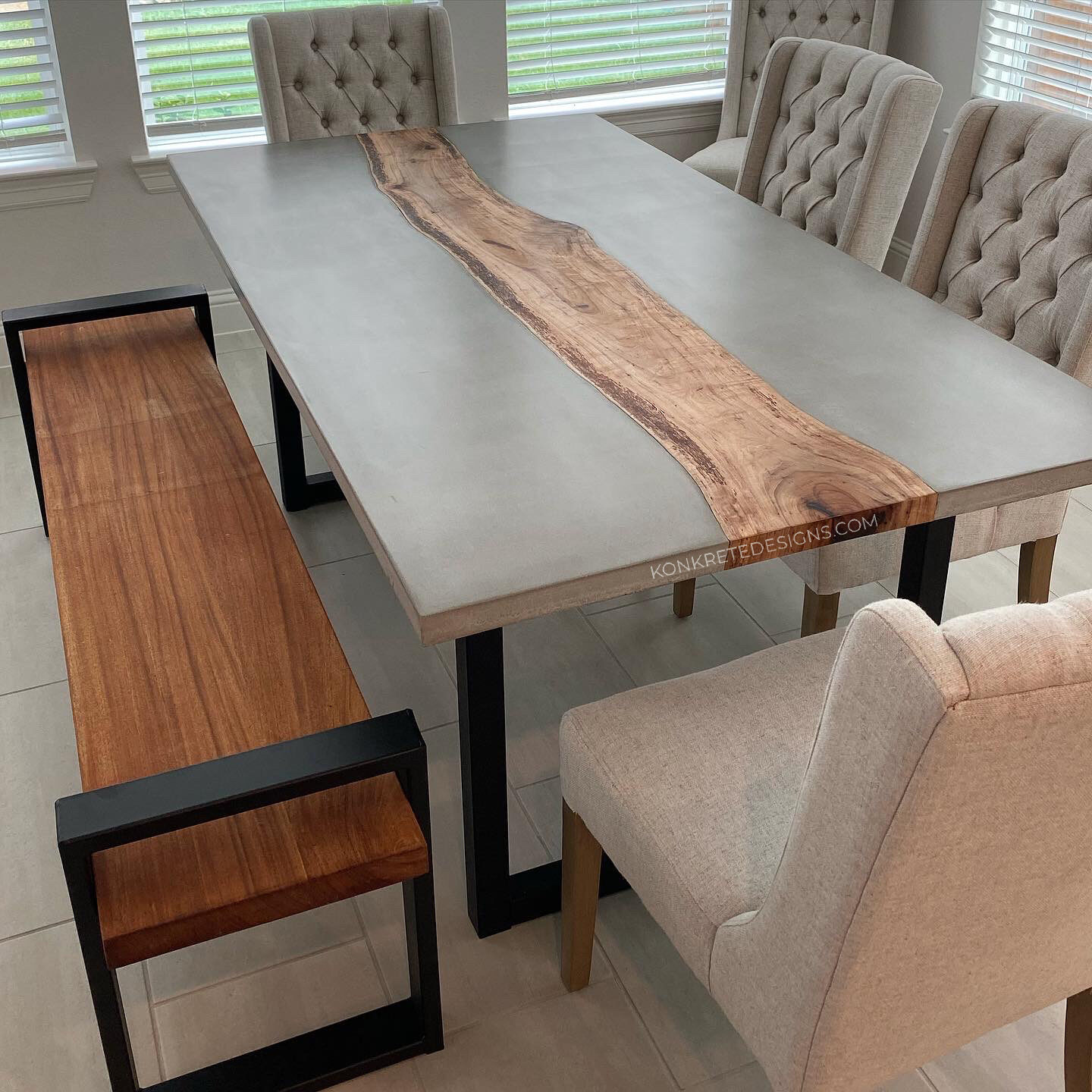 At Konkrete Designs we know you are the kind of person who wants to set yourself apart from the rest.  You have an eye for interior design, and you're looking for exceptional, one-of-a-kind pieces that elevate your residential or commercial space.
The problem is you've searched and searched, you have visited stores, showrooms or perhaps have even entered into a contract with someone who can't seem to deliver.
We are glad you arrived here!
WHY CONCRETE?
The real question is, WHY NOT? Concrete has the ability of being clean/modern and earthy/rustic all at the same time.
With the ability to inlay wood, steel, and other materials into our proprietary mix, there are few limitations for our custom concrete creations. Plus possibilities are limitless; size, thickness, color, texture, finish, etc.
With concrete you have TOTAL design freedom!
Konkrete Designs - A dynamic fabrication and design team. We specialize in designing and creating custom, hand-crafted artisan concrete, wood, and steel pieces.
Our passion is to make our customer's design ideas a reality.  We regularly hear  "I'm not sure this is possible but I have an idea..." We love those challenges! One thing that sets us apart is our ability to inlay wood, steel, and other materials into our proprietary concrete mix to make each piece truly unique.
Each of our pieces is carefully handcrafted with passion and total attention to detail at our shop located in McKinney, Texas.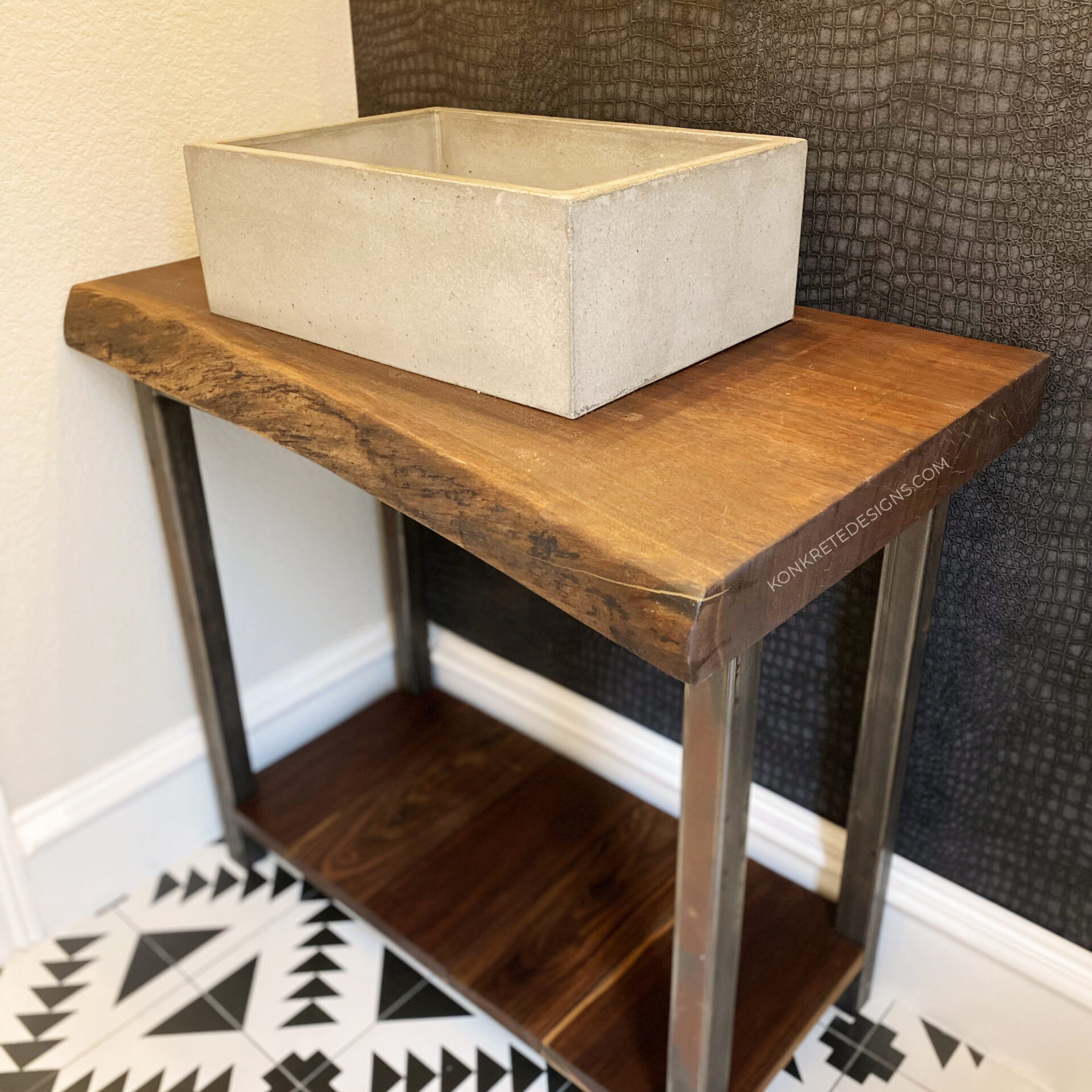 We have a few RFP items in our Showroom, or you can start the simple process of ordering a custom project.