Located in the industrial district of beautiful McKinney, Texas
We are a dynamic fabrication and design team who serves the entire US. We specialize in designing and creating custom, hand-crafted artisan concrete, wood, and steel pieces. We work directly with designers as well as commercial and residential customers to literally make their design ideas a reality.  We regularly hear  "I'm not sure this is possible but I have this idea..." That's our favorite customer!
One thing that we're known for is our ability to inlay wood, steel, and other materials into our proprietary concrete mix to make each piece truly unique.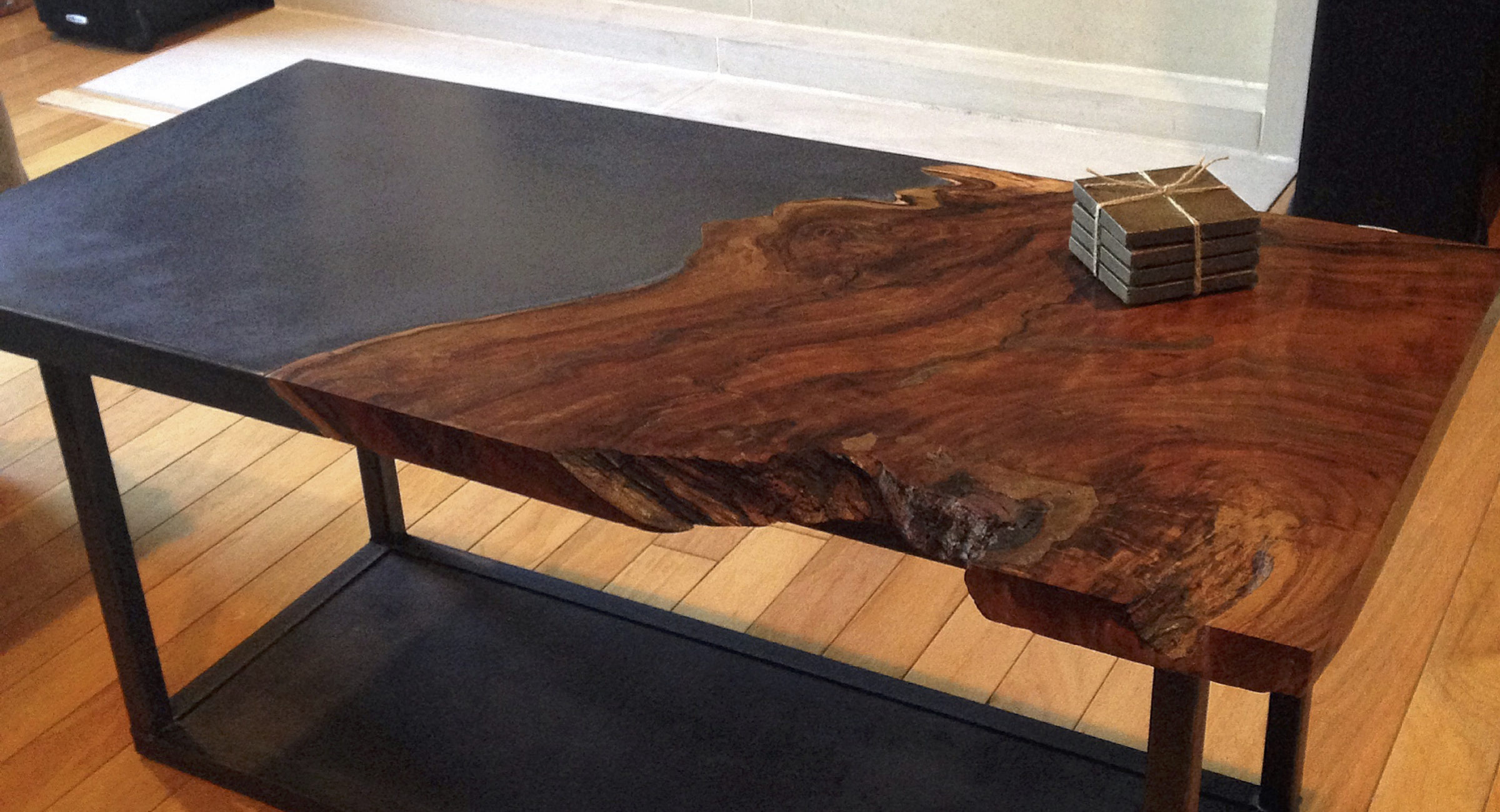 Why Concrete Furniture?
Concrete has the ability of being clean/modern and earthy/rustic all at the same time.
With the ability to inlay wood, steel, and other materials there are few limitations for our creations.
Why Concrete Countertops?
They are completely customizable and therefore truly unique.
Possibilities are limitless; size, thickness, color, texture, finish, etc. With concrete you have total design freedom.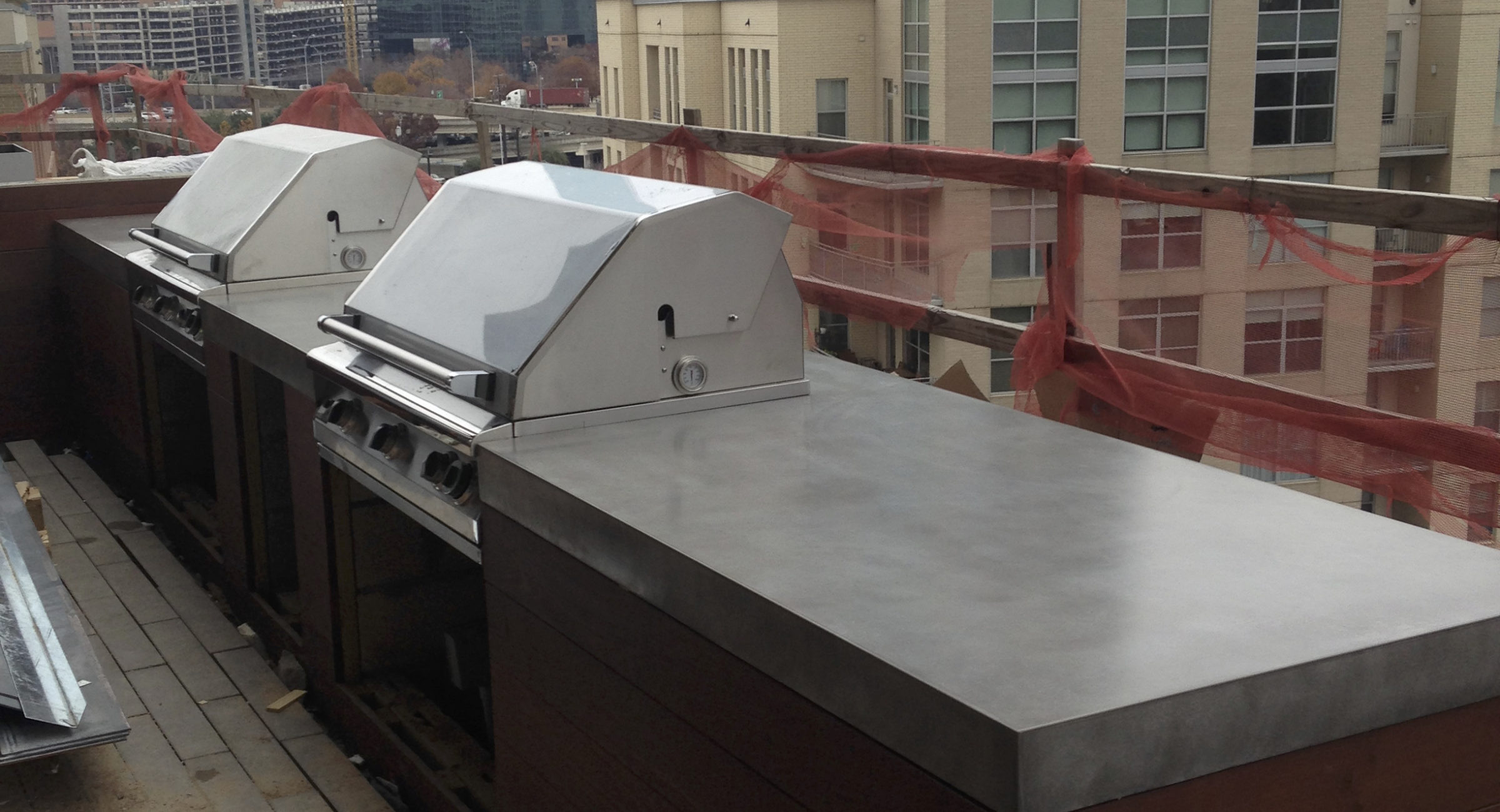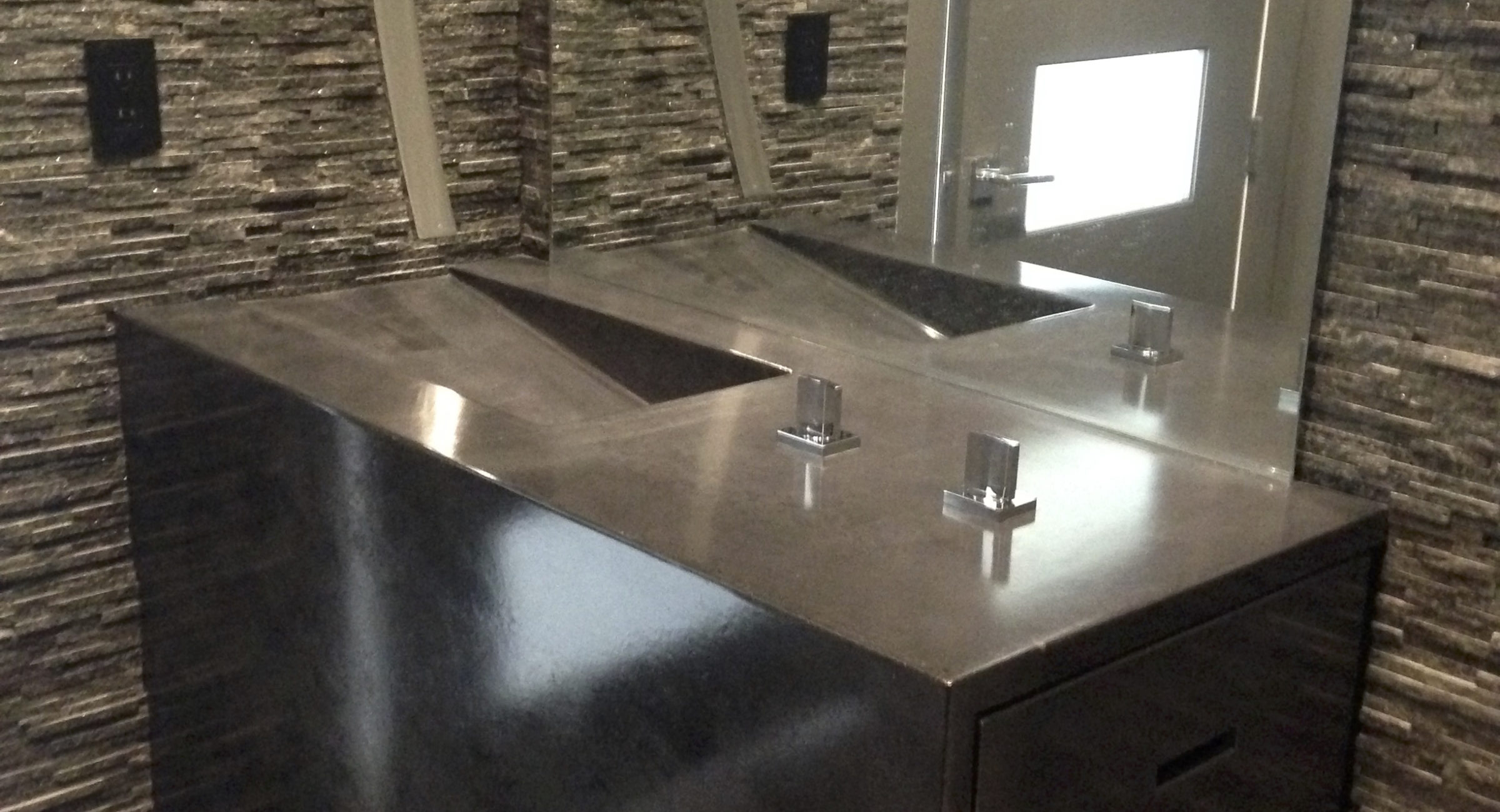 Why Concrete Sinks?
A concrete sink is a statement piece.
Modern, clean, and functional.