Our Story
In 2012 I (Neal) was running all day to day operations for a local decorative concrete company were I had been working for seven years. I knew a lot about concrete on a large scale (pouring driveways and sidewalks,) but nothing about using it for furniture. My wife Lu and I were often going to art and trade shows, looking for unique/modern pieces but we couldn't find anything made out of concrete. We both love the modern yet rawness of concrete, so I started playing around in the garage making small furniture pieces. As I continued to change the mix design, learning through trial and error, the pieces kept getting better. With interest from friends and family and a growing book of designs, in late 2013 Lu and I made the scary decision that we would leave our full-time jobs and officially launch KDK Konkrete Designs. For over a year we worked out of half of our two car garage designing custom concrete countertops, and furniture pieces. In 2015 we moved into a shop on the industrial side of McKinney where we stayed for two years. Late 2017 we moved again to a shop/showroom that we purchased (still in McKinney.) We continue to dream, and to grow. God is good!
The KDK Team
We're a dynamic husband/wife team. We are both fully bilingual English/Spanish.
We've worked together for more than 15 years both in our marriage and our business endeavors.
Neal Mackey
Neal is THE concrete artist, after years of playing and experimenting with concrete, he finally found the secrets of GFRC, developed our proprietary mix, and continues to push the boundaries of what we can create and/or inlaid in our concrete, he is creative, has an incredible eye for details, and playing with elements doesn't scare him. Neal is the brain of KDK, which ensures every piece we create comes out as a stunning piece of art.
If you are looking for a truly unique statement piece, you are in good hands with Neal!
Lu Mackey
Founder & Project Manager
Lu is THE jefa, after 10+ years of working in corporate and with non-profit organizations, she jumped off her comfy boat to start their entrepreneurial adventure, she possesses incredible empathy and attention to details. Lu manages the operations of KDK, working diligently with clients to ensure all aspects of their projects are completed smoothly and on time.
Don't be surprised if by the end of your project you have become good friends with Lu!
We can't wait to meet you!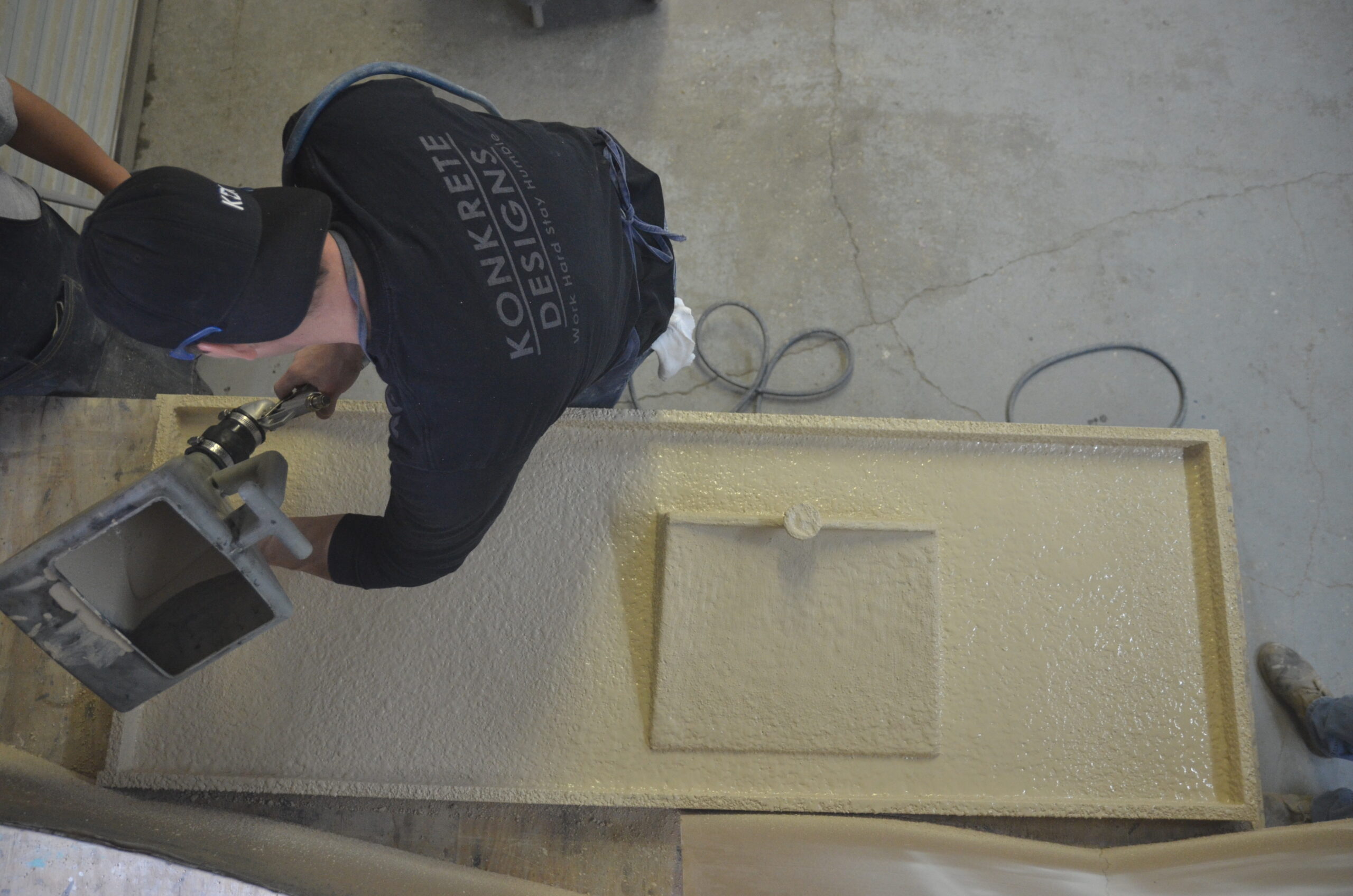 Gus, Javi, and Eric are the more loyal and honest guys you would ever encounter! They truly love their work and it is reflected in their work ethics. They are strong, they do things right the first time, but when the unavoidable mistakes happen, they will do whatever it takes to fix things up, always going the extra mile.
They are more than a crew, they are our FAMILIA!